10 Most Popular Gold Chains For Men
A classic look in dressing is well augmented with a gold chain. Golden chains are precious whether won by men or women. Golden chains exist in a series depicting the difference in taste, preferences, and purpose to make a perfect choice. Some of these gold chains suit well on men and some look amazing on women. Some gold chains are predominantly pendant, unlike others who can stand on their own. In terms of shopping, gold chains differ in sizes, length, shape, and width. In your plan to purchase a gold chain, consider some of these tips to help you determine the chain that suits you best.
Spiga/ Wheat Chain
This is a chain put up together by multiple twisted oval links arranged in one direction to create a continuous chain. The Spiga chain contemplates a series of metallic fibers that run over and into each other in one direction. The chain looks like the tip of wheat and has a beautiful and elegance textural appearance. The Spiga chain is very durable, unique and sturdy. It can be worn independently or with a Hip Hop Pendant; it has a timeless and very classic look.
The Rope Chain
This gold chain is uniquely beautiful and durable among all chain types. It is made up of chunky metal segments that are twisted and connected to resemble a real rope. It is the most popular chain by being significantly trendy and worn all over the world. The rope chain is among the heaviest and possibly the one with the best textural touch. Both thick and thin rope chains are very strong and they can be worn with some pendants. Large and thick chains are perfect on their own as a statement, while the thin and delicate ones can be accompanied by the pendant. The rope chains tend to be shinier and lustrous due to their twisting patters that bounce the lights into different angles.
The Curb Link Chain
This is a common chain with a basic and timeless design of uniform links interconnected together to form a series which are square featured. The design enables the chain to have an extra dimension and a spackle on the surface of the links. Further, the beveled links of the curb link chains lay flat when interlocked and make it perfect for embellishing the stones. Curb chains are considered the best among necklace chains. Chunky curb and heavy chains are mostly preferred by men while thinner and smaller chains are preferred by women as they are so delicate. The curb chain pairs well with the rest of the jewelry and shine out more when pendant. This chain is easy to take care of and maintain.
Going by another name of the Miami Cuban link chain, this chain has an interlocking pattern with oval-shaped links which makes it more attractive and thicker. Further, the chain has a rope-like pattern that mingles well with the pendant. The Cuban link chain has an attract weight and size which enhances perfect collaboration. The chain has a well-polished finish, Lobster clasp, and 19.3grams of gold making it an expensive rapper jewelry. If you are looking for a beautiful and elegance chain, go for the Cuban link chain.
The Herringbone Chain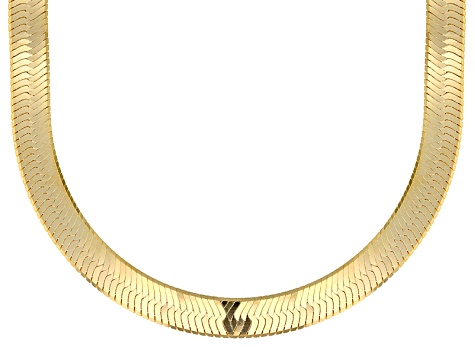 This chain has an iced out style tone that stands out to be more elegant and beautiful. It is created in a way that has a liquid and solid-like look making it ideal for everyone. It is made up of v-shaped links that tightly affirms the herringbone pattern. The flat surface series is enhanced by stones, but it is preferred when independent with no pendant.
The Franco Chain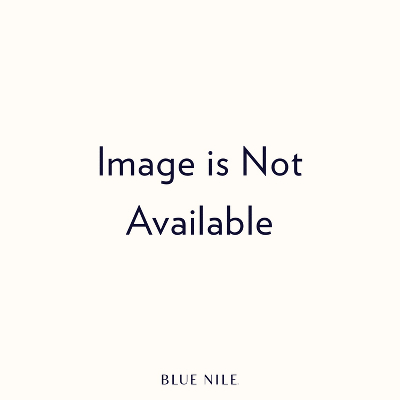 The chain has V-shaped links that give it a thicker look. The strong bonded pattern makes it more reliable for anyone to rock and showcase both yellow and white gold. It is best for those who would like to add a pendant due to their great gold touch and their super tight design that introduces multiple notches. Their lengths fit on all body sizes and are suitable for small statures to a more eye-catching reflect.
The Figaro Chain
The chain originated from Italy and is made of alternating patterns which are flattened circular links and one oval-shaped elongated link. It is simply a pattern of one long link accompanied by two or three oval-shaped shorter links. This makes it stand out perfectly whether pedantry or on its own which is a common trend. Figaro chain is a gender-neutral chain that can be worn by both men and women. Figaro chains are also known as three-one links due to their three circular and the one elongated link. The Figaro chains are easy to fix whenever there is a broken link. However, the fixing can only be done with an extra link to avoid messing the pattern.
The Dog Tag Chain
The dog tag chain is one of the popularly known chains having been in existence for decades. These chains are simpler and unique compared to other chains. The dog tag chains are made of spherical links features with an even space with similar diameters. The spherical links are connected by a snap over wire connector which bonds them securely.
This chain was inspired by the nautical world-known as the Mariner. The mariner chains are created in a unique design which appears to be an optional featured oval link. The chain has broken a central brand and out locking ovals which gives it an intriguing appearance. The chain appears in diamond-studded and solid styles.  Mariner chain is available in a variety of widths, meaning, the thicker the chain the trendier it is to men. On the other hand, the thinner, delicate, and smaller they are, the trendier they are to women. This chain can be worn in pairs especially ones with the smaller widths while the large widths can be worn independently with an attractive look.
Box Chain
The box chain is put together by small square links brought together to form a continuous complete chain. The box chain is among the most popular chain that is preferred by both men and women. The chain exists in different sizes and widths with men preferring the wider ones. The most interesting part of the box chain is that it does not break easily. If it does break, it can easily be repaired without affecting the design.
To rock any attire, there should be a necklace chain to boot. Consideration should be given to men's gold chains, whichever you pick, to auger well. Gold chains are known to compliment a variety of dressing to cut a unique appearance and rock.