Which Rapper Wears The Most Expensive Jewelry?
With the success of rap music comes a lot of money for rappers. And we all know how they spend it: expensive cars, mansions and, of course, jewelry. Chains are a symbol of status that all famous rappers get. And the more expensive the better. We compiled a list of 10 of the most iconic and expensive hip hop jewelry rappers rocked in the last decades. (Build your own collection! View our full VVS Chains collection here)
RATATOUILLE CHAIN - $250,000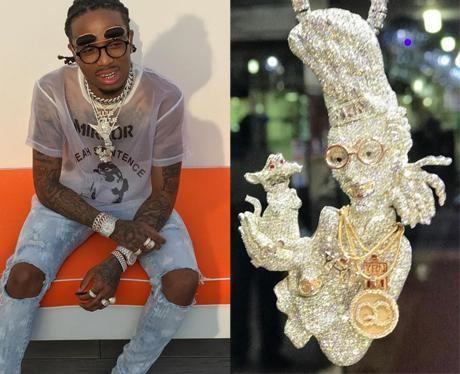 This is a piece worn by Quavo on the 2017 MET gala. It is a chain with an iced out pendant that depicts Quavo as Remy from Ratatouille holding the rat and everything. The piece seems to be based off an illustration by Bernard Rolins but credit was never given to the artist. He wore it because it made reference to Bad and Boujee, a song by Migos featuring Lil Uzi Vert, in which he refers to himself as "Quavo Ratatouille"
HORUS CHAIN - $300,000
People couldn't stop talking about Kanye West after he performed in the 2010 BET Awards. The rapper rocked a huge chain with a massive pendant that represented Egyptian god Horus. It even had a four-finger pyramides ring to match. The very controversial pieces were made by Jacob & Co. Still to this day that chain and pendant are considered not only an iconic pieces of jewelry but also pieces of art.
BIG *SS CHAIN - $400,000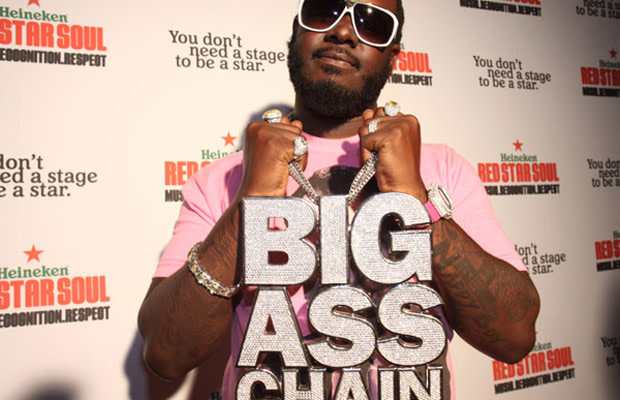 This chain literally can't pass unnoticed: it is a gold chain with a huge iced out pendant that reads "BIG ASS CHAIN". This item was purchased by T-Pain, who later said he bought it because of a bet and thinks it's kind of an stupid purchase. It weighs 10 pounds so if you have back problems, you probably shouldn't wear it.
SOLAR SYSTEM CHAIN - $500,000
If you're a fan of outer spaced themed clothing and accessories, you will love this chain. Takeoff's solar system chain include pendants of the earth, mars, Saturn, the sun, the moon and even an alien in a space suit. It also has a big pendant with the NASA logo, but instead of NASA it spells the iconic YRN. The chain with all the pendants has more than 200 carats of diamonds and it weighs 1 kg.
TWIN PANTHER CHAIN - $500,000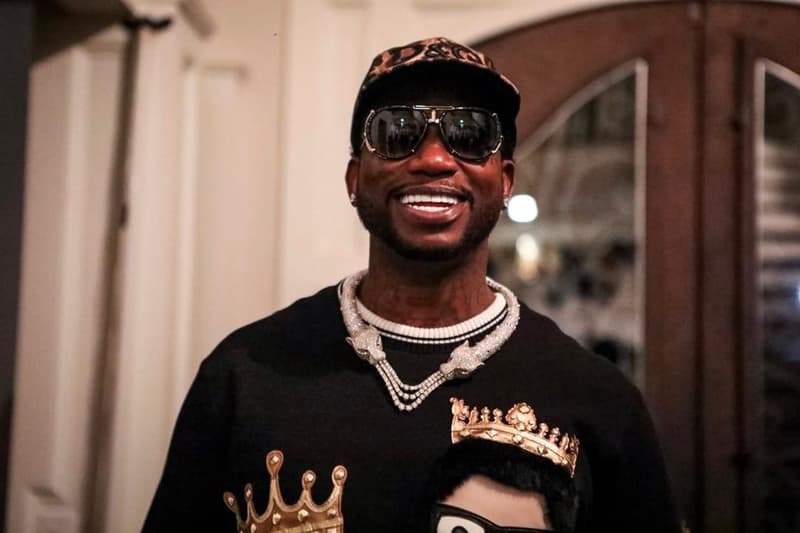 Gucci Mane posted a picture of this chain to his instagram when he got it. The 165 carat piece was crafted by Diamond Club Miami but created by Gucci himself. It has two panthers on either side that connect through 3 diamond chains. The panthers alone have 1800 diamonds and the rest of the chain has an approximate of 2800.
OWL CHAIN - $120,000
To celebrate the success of his new mixtape "More Life" Drake got this particular chain. It's an all iced out chain with an owl pendant, created by famous jeweler Ben Baller. This piece has 40 carats of diamonds.
CUBAN LINK CHAIN - $200,000
This is one of the most understated pieces on this list. This chain is a plain gold chain: no diamonds at all. The thing that makes it unique is its unusual size, a bit bigger than other chains but not as exaggerated as the Kanye one. The piece weighs about 11 pounds and it's created by Rafaello & Co.
Get yours here:
DIDDY'S CHAIN - $500,000
Nobody knows how it actually looks like in detail, but this chain is for sure special. It became famous because P Diddy decided to throw it to the public during one of his shows in 2016. It is said to be diamond encrusted and worth about half a million dollars. Lucky the fan that caught it!
CRUNK CHAIN - $500,000
Worn and owned by Lil Jon, the King of Crunk himself, this chain is one for the books. Literally. This chain broke the Guinness world record for biggest pendant. It reads "crunk ain't dead", perfect for the King of Crunk. Made with 18 carat yellow and white gold and 3756 genuine round cut white diamonds, this piece weighs about 5 pounds.
N.E.R.D. CHAIN - $1,000,000
This incredibly expensive chain was bought by Pharrel Williams. He isn't into the rapper aesthetic anymore but this piece was so iconic we have to mention it. The chain was made by Jacob the Jeweler and it pictured him and his N.E.R.D. friends as caricatures.
What would you do if you had that amount of money to spend? Would you spend it on pieces like the popular gold chains for men? Let us know!